The shortest way to all of your colleagues
HR, Done easier with AI. Communicate directly with the entire organization and automate admin tasks. Simply by using existing messaging apps with CHEQ.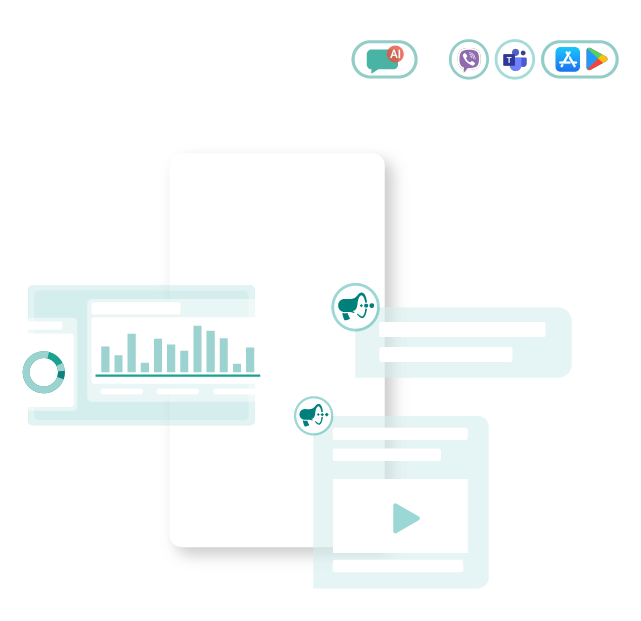 CHEQ up on the health of the organization We believe that live internal communication is vital for the successful operations of any business. Since it's vital, it must be simple - for everyone involved. Healthy organizations by connected, empowered colleagues.
How will CHEQ level up your communications?
Let us show you how quickly CHEQ makes a difference.
Let's talk!
Our clients said:
"CHEQ made us pandemic-proof"
"CHEQ enables us to reach our colleagues in seconds. Our management could update our workers about the dynamically changing COVID-situation and explain our decisions multiple times a week, while also providing continuous encouragement."
Zoltán Gazsi - CEO, Eisberg Hungary
Learn more
1
month or less implementation time
6
months or less return of investment
80-95
80-95% of employees willing to use their own smartphone devices for CHEQ
60 000
60.000+ active daily users